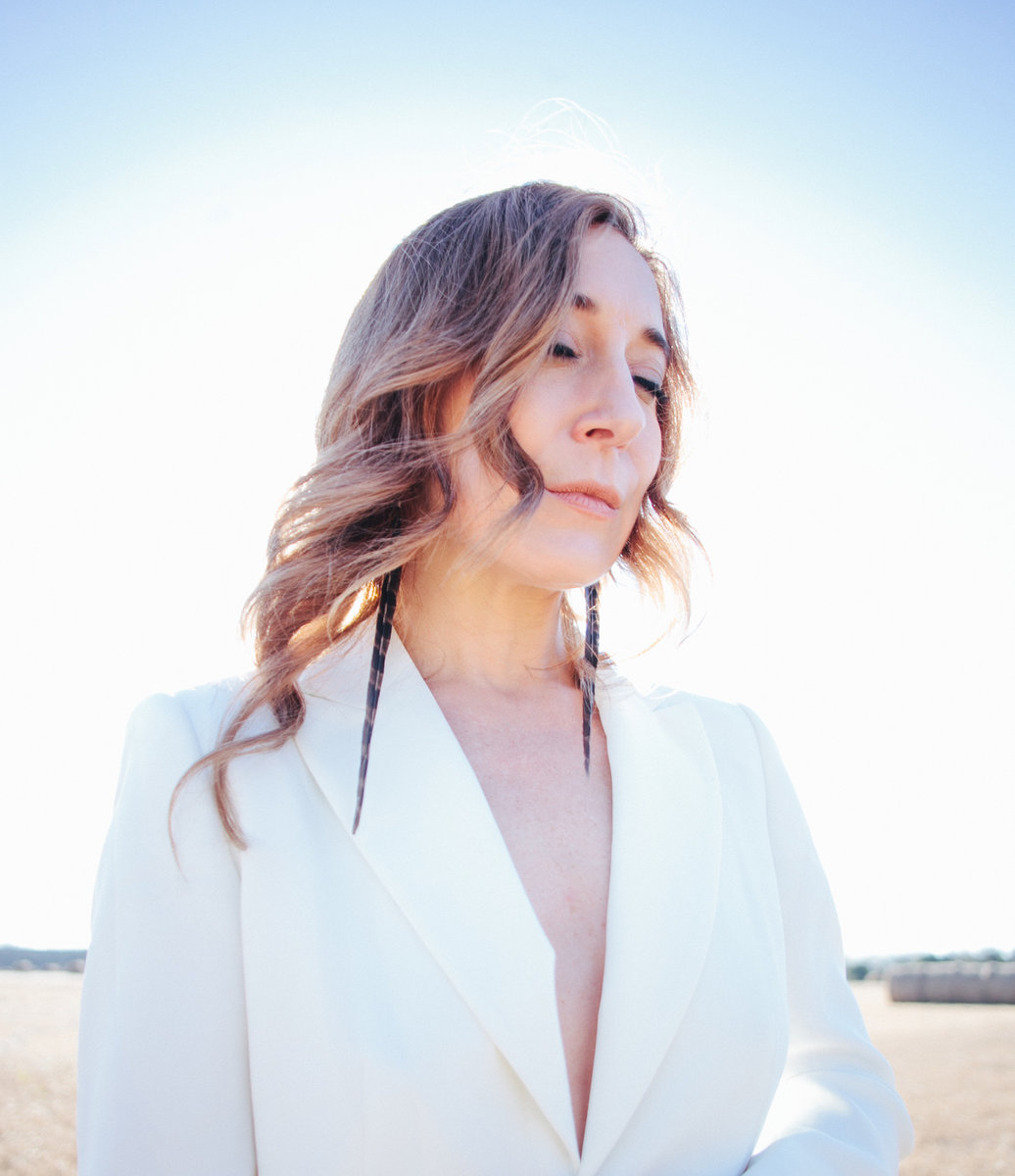 Erika Wennerstrom
Jag tackar
Ingemar Söderberg
för den förra omgångens lista. Nu kommer tio nya
sånger som jag själv har vaskat fram igen. Här finns ganska många kända Popliste-
namn som
Django Django
,
Calexico
,
Black Rebel Motorcycle Club
,
Eels
,
First
Aid Kit, Field Music
samt
Belle & Sebastian
. Franska
The
Liminanas
kan nog en spännande
bekantskap liksom amerikanska
Bel Adaire
. Men frågan är om inte om den amerikanska
sångerskan med den svenskklingande namnet
Erika Wennerstrom
kan bli en väl så
stor utmanare med sin kraftfulla ballad. Släng dig i väggen, Adele!
1 Django Django (UK)
are back. Check out their brand new single 'Tic Tac Toe' from upcoming new album 'Marble Skies' below.The follow-up to their
acclaimed 2015 sophomore album 'Born Under Saturn
' will be released on January 26, and sees the band exploring new 'uncharted territories' – from krautrock to electro, summer-pop, dancehall, jazz-fusion and beyond. The record is also said to be "a more concise and focused offering which recalls the dynamic, genre-blurring music of their debut". NME
2 Eels (UK)
, the Mark Oliver Everett-fronted band, has announced its first new record in four years.
The Deconstruction
is out April 6 via E Works/
PIAS
. They've also shared the forthcoming album's title track. Listen below. "The world is going nuts," Everett said in a statement about the new record. "But if you look for it, there is still great beauty to be found. Sometimes you don't even have to look for it. Other times you have to try to make it yourself. And then there are times you have to tear something apart to find something beautiful inside." Pitchfork
3 The Liminanas (FR)
Following the swanky cool of the E.P
Istanbul is Sleepy
by a few months, the new album from French veterans of 60s garage beat and psychedelia, The Limiñanas, peddles a similar groove-enriched strain of psych-rock that sounds contemporary, while cribbing the best of their influences. Shadow People' is predominantly the female vocal of Guest, Emmanuelle Seigner which is a simple tune executed beyond its station.
Deceptively engaging. Soundlab.com
4 First Aid Kit (SWE)
På "Fireworks" är First Aid Kit tydligt inspirerade av klassiska, tidiga och orkestrerarde popballader från 50-talet eller det unga 60-talet.
"You don't own me"
med
Lesley Gore
och
"Unchained melody"
med
The Righteous Brothers
lämnar spår efter sig i snön. Melodin använder
Dusty Springfields
kolsvarta mascara. Men precis som
Amy Winehouse
tar First Aid Kit en gammal poptraditon och får det att låta som att ingen annan kunde ha gjort det på samma sätt. Eller i en annan tid än nu, för den delen. "Fireworks" fångar den enorma känslan av att stå och gå sönder under ett gigantiskt fyrverkeri och känna sig ensammast i världen.
Aftonbladet
5 Black Rebel Motorcycle Club (US)
BRMC
mapped out their territory on their 2001 debut – essentially, dark and scuzzy black-clad rock – and have barely moved from it since. Their eighth album is another solid affair, from the Mary Chain menace of
Spook
to the slow-building guitar wig-out of standout
Ninth Configuration
. The Guardian.
6 Belle & Sebastian (UK)
Having grown from wise-beyond-their-years aesthetes into middle-aged adults, Belle and Sebastian balance parental sentimentalism with a youthful abandon rarely entertained on their early recordings.
It's also an effectively over-the-top setup for the curtain-closing "A Plague on All Other Boys," a song that bears all the hallmarks of a classic 1997-era Belle and Sebastian comedy of manners, with Murdoch
lending his delicate voice to a Nebraska student
crushing hard on a classmate: "I'm a mess/I'm defeated/My grade-point average went to hell." Spoiler alert: In this case, the boy doesn't get the girl—and it takes him a good 10 years to get over it. But, as Murdoch adds with fatherly encouragement, "Suddenly, you realize you're free to fraternize again." Even though he's reached the age where he's writing songs for his kid, he hasn't forsaken the lovelorn misfits that comprise the B&S base. He'll still be your pilot, too. Pitchfork
7 Belle Adair (US)
Muscle Shoals four-piece Belle Adair has unveiled
'Neptune City'
, the latest from its forthcoming record 'Tuscumbia' due out next month. The four-piece collaborated with producer Tom Schick (Wilco, Real Estate, Parquet Courts) to create a blissed-out feel, atmospheric guitars and masterful melodies. This track is a nostalgic reflection on a breezy summer from the distance of a biting winter that, as singer and lyricist Matthew Green puts it, "will be the death of me." Maybe he's been reading the Express too much? Americana.com
8 Field Music (UK)
channel Brexit anger on new song 'Count It Up'. The band are based in Sunderland, a city that voted in favour of leaving the European Union following last year's referendum. Dumb-founded by the decision, Field Music decided to channel their anger and frustration into a funky new jammer. 'Count It Up' is the result. Reminiscent of Talking Heads or Prince, it's bouncy rhythm belies the hard-hitting lyrics. David Brewis: "I've been down and angry about the state of everything lately. Our town (Sunderland) has become infamous in that it was the first place that voted for Brexit, and that threw into really stark relief loads of fears I have about where we live. It's been a downtrodden place for quite a long time and people look for someone to blame." Clashmusic.com
9 Erika Wennerstrom (US)
"Extraordinary Love" is the first release from the vocalist's upcoming album 'Sweet Unknown'.
After more than a decade fronting the Austin, Texas-based Heartless Bastards, Erika Wennerstrom needed a break. Not just from the band, but a spiritual break as well. Now, having spent the past couple years on a journey of self-exploration, she chronicles her discoveries on "Extraordinary Love," the first song to be released from her debut solo LP, Sweet Unknown. Fifteen years on from when the Heartless Bastards were formed in Cincinnati, Sweet Unknown marks Wennerstrom's first venture out on her own. Aptly enough, the songs on the record were inspired by her travels before and after the release of her band's last record, 2015's Restless Ones, beginning with a trip to the Amazon.
RollingStone
10 Calexico (US)
Med namnet taget från en liten gränsstad mellan Kalifornien och Mexiko hade
Joey Burns
och
John Convertino
en uttalad idé om att
Calexico
skulle smälta ihop mexikansk mariachimusik med den sorts ökenrock de tidigare spelat i bandet
Giant Sand
. 22 år efter debuten möter elektriska gitarrer alltjämt sorgsna trumpeter men duon har gradvis expanderat och förfinat sitt sound. Aftonbladet


Ni har två veckor på er att lyssna på dessa tio sånger, dvs fram till söndagen den 18 februari.
The Liminanas